Stainless Steel Knitted Mesh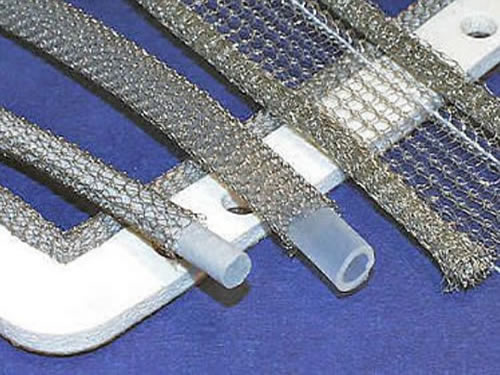 Stainless Steel Knitted Wire Mesh Tube
Stainless Steel Knitted Wire Mesh: the flat-type mesh surface and pressed into a corrugated bellows-type network surface (the width of the corrugations and the depth of the different specifications)
Stainless Steel Knitted Mesh Materials: AISI 302, 304,304L, 316L, 321, 309, 310S Stainless steel wire.
Hole: 3mm, 5mm, 6mm etc.
Width: 40mm, 80mm, 100mm, 150mm, 200mm, 300mm, 400,500 mm, 600mm,etc.
General Use of stainless steel knitted wire mesh: Filter mesh for gas and liquid serves well in filtering and deleting the particle mixture in foam, liquid and air, by way of distillating, absorbing, evaporating and filtering process, in petroleum, chemicals, metallurgy, machine, pharmaceuticals, automobile and environmental protection.
Model

Specification

Wire Diameter
mm

Materials

Area/Weight
m2/kg

Technical Notes

Standard

40-100 Model

60-150 Model

140-40 Model

40-100 Model

40-100 Model

40-100 Model

40-100 Model

0.1x0.4

0.1x0.4

0.1x0.4

0.27

0.1x0.4

0.25

0.2

stainless steel wire

stainless steel wire

stainless steel wire

gal. iron wire

copper wire

polyamide fiber

PVC fiber

1/0.5

"

"

1/0.7

1, For 40-100 model: 40 holes in 100% width

2, Metal filter mesh can be processed into weaves type

High Efficience Model

60-100 Model

80-100 Model

90-150 Model

200-400 Model

60-100 Model

80-100 Model

¢.012

0.1x0.3

0.1x0.3

0.1x0.3

0.1x0.3

¢0.1-0.15

0.1-0.15

stainless steel wire

stainless steel wire

stainless steel wire

stainless steel wire

polyamide fiber

polyamide fiber

1/0.6

1/0.6

1/0.6

1/0.6

-

High Permeability Model

30-100 Model

30-150 Model

70-400 Model

0.1x0.4

0.1x0.4

0.1x0.4

stainless steel wire

stainless steel wire

stainless steel wire

stainless steel wire

1/0.4

1/0.4

1/0.4