Micron Stainless Steel Wire Mesh
About Micron Stainless Steel Wire Mesh:
Woven Stainless Steel Wire mesh is a surface-type filter media.
It is made by weaving specific wire in predetermined patterns to form apertures of different shapes and sizes.
Another type of ss wire mesh is Muti-layers sintered metal mesh. It is sintered by two or more layers(2~12 layers) of stainless steel wire mesh, which are compressed and sintered together in vacuum.
Its micron rating ranges from 0.5 micron to 300 micron.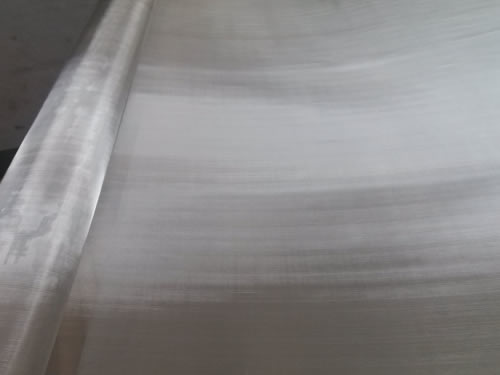 Woven Micron Opening SS Wire Mesh Cloth
Features
1.Excellent resistance against acid, alkali, heat and corrosion
2.High strength, long service life, easy to use
3.Resistant to acid, alkali, temperature, abrasion etc.
Applications
1.Widely used in petroleum, chemical, mine, foodstuff, pharmacy, printing,etc.
2.Sorting and screening of solid, liquid and gas in mine, metallurgy, airspace
type
Nominal
Filter
rating
(um)
Absolute
rating
98%( um)
Mean B.P.P
(pa)
Resistance
Coeffient
105
Porosity
(%)
Weight
(kg/m2)
Thickness
(mm)
Tensile
strength
(kgf/mm2)
5KW5
2
8~9
5000~
6000
14
30~38
8.4~9.1
1.6~1.7
11~13
10KW5
5
12~14
3300~
3700
12
15KW5
10
16~18
2800~
3000
7
20KW5
20
28~32
1800~
1900
4
30KW5
25
35~45
1300~
1500
4
50KW5
40
58~63
1000~
1300
4
75KW5
75
700~
900
2
100KW5
100
500~
700
2